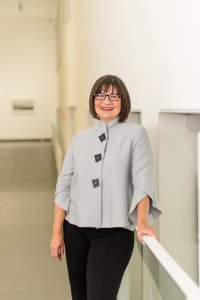 Dorianne Mark - REALTOR®, Associate Broker, Commercial Property Manager
Specializing in Residential, Commercial Sales, Leasing and Property Management
Find Grande Prairie Commercial real estate for sale and lease. Our Grande Prairie RE/MAX Office is the place for finding and marketing your Commercial real estate needs. Find today's active Grande Prairie commercial real estate properties like office space, retail space, warehouses, buildings and land.
[CCBot] = [CCBot/2.0 (https://commoncrawl.org/faq/)]

Grande Prairie Industrial Commercial Real Estate
Find Grande Prairie industrial real estate for sale and work with agents who pay great attention to detail and a keen business sense to understand industrial real estate and related business processes, and RE/MAX Commercial Practitioners get it. Taking into account the unique facets of industrial – R&D, manufacturing, warehouse, distribution and assembly – RE/MAX Grande Prairie Commercial Practitioners are able to find and negotiate the best value for industrial acquisitions. They can handle all the various industrial and warehouse needs for private industry, municipalities and government services.
Grande Prairie Commercial Real Estate Agents
Whether you're an investor in search of Grande Prairie commercial real estate for sale or a business owner with a restaurant for sale, you'll find a RE/MAX Grande Prairie Commercial Practitioner who understands your needs. That's because RE/MAX Commercial is home to top producers who understand commercial real estate and property data across all market segments. Think of our Practitioners as commercial property experts.
Why RE/MAX Grande Prairie?
RE/MAX Grande Praiirie Commercial practitioners provide the extensive services you need to reach your commercial real estate goals. Not only do they have the experience, knowledge, and independence required to help you find the commercial space you are looking for, they have imagination and innovation to help you advance your business from the ground up. Whether you are looking to buy, lease, or restructure, RE/MAX Commercial practitioners are the most responsive and results oriented agents in Grande Prairie commercial real estate.